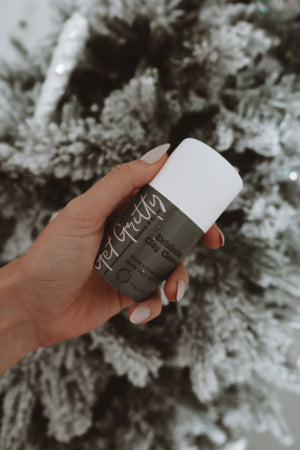 Get Gritty Clay Cleanser
Sale price Price $22.00 Regular price Unit price / per
Daily face cleanser with all the benefits of a face mask
This gentle but effective face cleanser acts as a treatment to cleans pores thoroughly, removes dirt and impurities, minimizing the appearance of pores, and balancing excessive oil. Using Green Clay, Kaolin Clay and Jojoba Exfoliating beads you are left with a smoother and brighter appearance, without stripping the skin of its natural oils. It lathers and foams up with a little water and is great for all skin types, even sensitive ones.
What it will do:
Deep clean pores and remove dirt and oil

Exfoliating dead skin 

Brighten the appearance of skin and fade dark spots

Treat acne, oily, combination, and sensitive skin types
How to use:
Apply daily ( or when the skin is most congested) on damp skin, gently massaging into skin in circular motions. Feel the grit and deeply exfoliate the skin, apply water on fingertips to emulsify and lather until satisfied. Rinse thoroughly and apply toner, and Lieu oil, followed with a moisturizer.
Ingredients: Kaolin Clay, Green Clay, Coco betaine, Ricebran oil, Hazelnut oil, Jojoba beads,  Witch hazel distilled, Aloe vera juice, Vegetable Glycerine, Polysoberate 20,  Pineapple extract, Licorice Extract, Banana Extract, Phenoxyethanol, fragrance less than 1% (Paraben & Phthalate Free)